Medical Malpractice Attorney in Wind Gap, PA
No Need to Suffer Due to a Medical Mistake
Unfortunately, medical malpractice is an all-too-common occurrence. If you believe you've been a victim of medical malpractice, contact Nicholas R. Sabatine III, P.C. right away. Our family-owned firm has been fighting for the legal rights of medical malpractice victims for more than four decades. Nicholas is a well-educated attorney who studied at Lafayette College and the University of Toledo.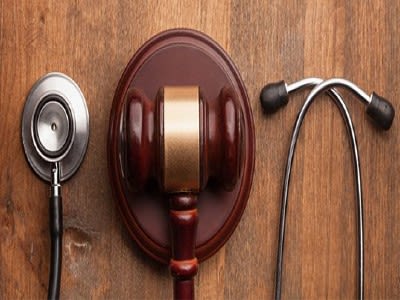 Different Types of Medical Malpractice
Inaccurate Diagnosis

Surgical Mistakes

Wrongful Death
Where Can Medical Malpractice Take Place?
Emergency Care Clinics

Hospitals

Nursing Homes

Outpatient Facilities

Personal Care Facilities

Radiologist

Dentist's Office
Who Can Cause Medical Malpractice?
Doctor's negligence

Nurse's negligence

Other health care professionals

Physician's assistant

Physician's negligence
Multi-Million Dollar Settlements
Over the years, Nicholas R. Sabatine III, P.C. has won millions of dollars for our clients in successful judgments. This includes a $2.5 million settlement in a medical malpractice case.Did you know you have two years to file a medical malpractice claim? If you aren't sure if you have a case, call us today. And remember, we don't get paid unless you do!