Striving For an Easier Tomorrow
& a Happier Today
Personal Injury & Estate Planning Attorney Serving Wind Gap, Pennsylvania
Whether you have been involved in an auto accident, want to plan your estate, are going through a divorce, or have been charged with a crime — Attorney Nick Sabatine has a wide range of legal knowledge that you can rely on. He is more than just an attorney, he knows how to comfort and communicate with people so they feel relaxed while working with him.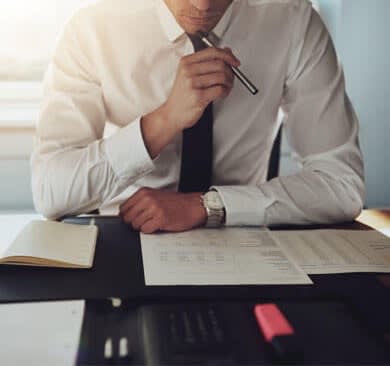 Nicholas R. Sabatine III
Attorney at Law
When you've been injured in an accident that was caused by another's negligence or carelessness, you want to do everything possible to make sure your financial future is safe from outrageous medical bills or lost wages. Similarly, you want to plan your estate to ensure your property, assets, and bank accounts are protected once you pass away. Attorney Nick Sabatine has worked for more than four decades dedicating his life to helping his clients protect what matters most to them. If you need an attorney in Wind Gap, Pennsylvania, that will take your case as seriously as he would his own, turn to Nick. Schedule a free consultation today.
MORE ABOUT NICK
Why Work with Nick?
Over 40 Years of Experience
They say "practice makes perfect" for many different occupations, hobbies, and even relationships, and that is also applicable to practicing law. Because he has worked with countless clients since he began in 1976, he has had many opportunities to learn different strategies that will increase his clients' chances of reaching a positive result throughout Wind Gap, Pennsylvania, and beyond.
Personal Service
Because he is the sole attorney at this firm, you won't have to worry about which attorney to ask questions, or wonder if your attorney is simply taking your case because it's their turn for a new client. Nick treats all of his clients' cases with attentiveness, thoroughness, and care because he wants you to succeed just as much as you want yourself to.
Types of Compensation for Personal Injury
---

Economic
This type of compensation reimburses any tangible costs to your injury, like hospital and physical therapy expenses, lost wages as you stay home to recover, and funeral expenses if someone was killed.

Non-Economic
Conversely, these expenses are incapable of having concrete value to the person that was injured, such as pain and suffering, emotional distress, and loss of companionship for the significant other.

Punitive
In Pennsylvania, punitive damages may be ordered to the defendant if their conduct is determined "outrageous," or if the cause for injury was premeditated or otherwise done with the intention of malice or hate.
You Can Count on Nick
When clients first meet a prospective attorney for the first time, they often ask, "Nick, can I rely on you to win my case?" Though it is unethical to promise a win to clients, Nick promises that he will do everything he can to earn you the most favorable result possible.
With more than four decades of personal injury experience in and around Wind Gap, Pennsylvania, the Law Offices of Nicholas R. Sabatine III, P.C., can help you fight for just compensation after you have been injured. Whether you've been injured in a car accident or are the victim of medical malpractice, Nick will make sure all of your bases are covered so you can have a greater chance of reaching a positive solution for moving forward.
Wills and estates are essential when planning your estate so you can declare in writing who you want your belongings to go to after you pass away.
Nick has extensive experience working with family law clients who may be going through a divorce, need to settle a child custody or support dispute, or are planning to adopt a new member of the family. He makes sure everyone's best interest take priority from the beginning to the end of your matter.
If you have been charged with a crime such as a DUI/DWI, drug offenses, larceny, or theft, he can help you. He will give you peace of mind as your representative because of his ability to build a strong case for his clients.
Attorney Nick Sabatine in Wind Gap, Pennsylvania, also represents clients for legal malpractice, real estate, and business law cases. Since 1976, he has provided his clients with honest, compassionate legal representation while also delivering favorable results time and time again. Schedule a free consultation today.